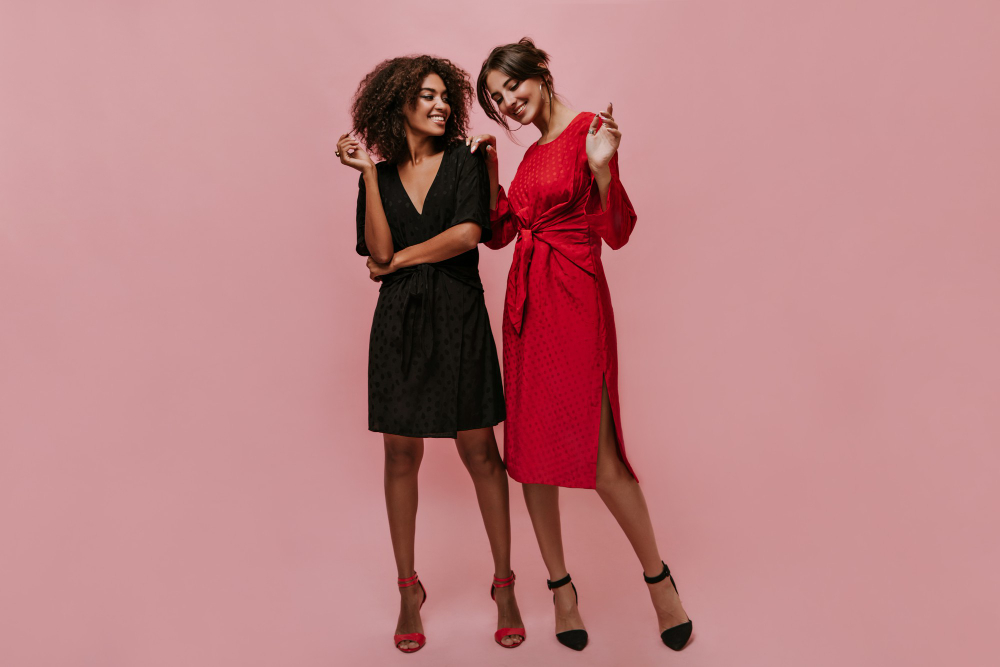 The world of women's fashion is a dynamic and ever-evolving landscape, reflecting societal shifts, technological advancements, and changing cultural norms. The past decade has witnessed a whirlwind of trends, styles, and movements that have reshaped the way women express themselves through clothing. In this article, we'll take a journey through the fashion trends and cultural influences that have defined women's fashion over the last 10 years.
2010-2020: A Decade in Retrospect
Minimalism and Normcore (2010-2014):
The early 2010s were marked by a resurgence of minimalism and normcore fashion, characterized by clean lines, neutral colors, and a focus on simple, timeless pieces. Brands like Céline and Jil Sander championed this trend, emphasizing quality over quantity.
Athleisure and Streetwear (2014-2018):
The middle of the decade witnessed the rise of athleisure and streetwear. Activewear became a fashion statement, with leggings, sneakers, and oversized hoodies transitioning seamlessly from the gym to everyday wear. Celebrities like Rihanna and Kanye West played significant roles in popularizing streetwear.
Sustainability and Slow Fashion (2015-present):
As awareness of environmental issues grew, so did the demand for sustainable and ethical fashion. Slow fashion, characterized by a focus on quality, craftsmanship, and eco-friendly materials, gained momentum. Brands like Patagonia and Stella McCartney led the way in ethical fashion.
Inclusivity and Diversity (2010-present):
The call for inclusivity and diversity in fashion became increasingly prominent. Models of various sizes, ethnicities, and gender identities began to break through traditional beauty norms. Brands like Fenty Beauty and Savage x Fenty by Rihanna championed inclusivity in the beauty and lingerie industries.
Digital Transformation (2010-present):
The fashion industry embraced technology, with the rise of e-commerce, digital fashion shows, and influencer marketing. Social media platforms like Instagram became influential in shaping fashion trends and promoting independent designers.
Gender Fluidity and Androgynous Fashion (2010-present):
The blurring of gender boundaries in fashion gained momentum, with designers challenging traditional gender norms. Gender-neutral clothing lines and gender-inclusive fashion shows became more prevalent.
Retro Revival (2010-present):
Nostalgia played a significant role in fashion, with styles from the '90s and early 2000s making a comeback. Vintage-inspired pieces, such as mom jeans, scrunchies, and oversized blazers, regained popularity.
Sustainable Activism (2019-present):
Fashion brands began incorporating activism into their collections, addressing issues such as climate change, racial inequality, and gender discrimination. Fashion became a platform for social and political change.
Virtual Fashion (2020-present):
The COVID-19 pandemic accelerated the adoption of virtual fashion. Virtual fashion shows, digital clothing, and augmented reality try-ons gained traction as the industry adapted to remote living and digital experiences.
Personal Style and Individualism (2010-present): Throughout the decade, there has been a growing emphasis on personal style and individualism. womens fashion stores near me are encouraged to express themselves through fashion, embracing unique styles that reflect their personalities and values.
Last update was on: 20 October 2023 21:08
Conclusion
The past 10 years in women's fashion have been marked by diversity, innovation, and a reimagining of traditional norms. From minimalism to sustainability, inclusivity, and virtual fashion, the industry has experienced significant shifts that mirror the changing world around us. womens fashion stores near me we look to the future, it's clear that the evolution of women's fashion will continue to be influenced by social, cultural, and technological forces, empowering women to express themselves and adapt to an ever-changing world through their clothing choices.
Image by lookstudio on Freepik