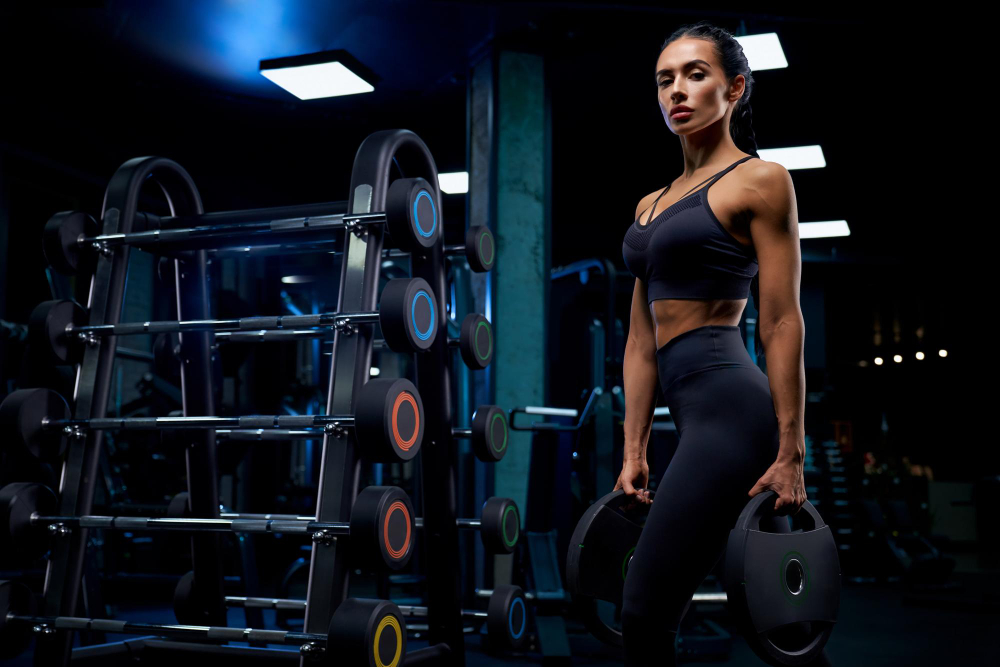 Women's bodybuilding has evolved from a niche activity to a powerful movement that empowers women to break stereotypes, prioritize their health, and embrace their strength. Beyond physical transformations, women who engage in bodybuilding experience mental and emotional growth, gaining confidence and a sense of empowerment. In this article, we'll explore how women's bodybuilding changes the narrative around femininity and fitness, fosters well-rounded health, and promotes self-acceptance.
Last update was on: 20 October 2023 21:07
Reframing Strength and Femininity: Women's bodybuilding challenges traditional notions of femininity that equate strength with masculinity. It celebrates muscularity as a symbol of power and independence. Women who embrace bodybuilding redefine being strong and feminine, breaking free from societal stereotypes.

Physical Transformation: Bodybuilding involves rigorous training routines that target muscle development, fat loss, and overall body composition. Women body building often experience impressive physical transformations, gaining lean muscle, improved endurance, and enhanced cardiovascular health.

Mental Resilience: The discipline required for bodybuilding cultivates mental resilience. Training schedules, nutrition plans, and competition preparation demand commitment and determination. Women develop a strong work ethic and learn to persevere in facing challenges.

Empowerment Through Training: Bodybuilding workouts empower women by allowing them to see their physical capabilities and potential. As they set and achieve fitness goals, they gain a profound sense of accomplishment and self-belief.

Nutrition and Well-being: Nutrition is a cornerstone of bodybuilding. Women learn to prioritize nourishing their bodies with balanced diets rich in protein and essential nutrients. This focus on nutrition fuels their training and promotes overall health and well-being.

Positive Body Image: Women in bodybuilding often develop a positive body image. Women learn to appreciate their bodies for what they can do rather than how they view them. This shift in perspective fosters self-love and acceptance, regardless of societal beauty standards.

Community and Support: Women's bodybuilding communities offer camaraderie and support. Training partners, coaches, and fellow competitors provide encouragement and a sense of belonging. These communities promote inclusivity and celebrate diverse body types and backgrounds.

Competitive Spirit: Many women body building choose to compete in bodybuilding competitions. These events allow them to showcase their hard-earned physique and dedication. Competing fosters a strong sense of achievement and a competitive spirit.

Inspirational Role Models: Female bodybuilders are inspirational role models for women of all ages. They demonstrate that strength and fitness are attainable goals, encouraging others to pursue their own health and fitness journeys.

Empowerment Beyond the Gym: The empowerment gained through bodybuilding extends beyond the gym. Women who engage in this sport often carry their newfound confidence, discipline, and self-assurance into other aspects of their lives, from careers to personal relationships.