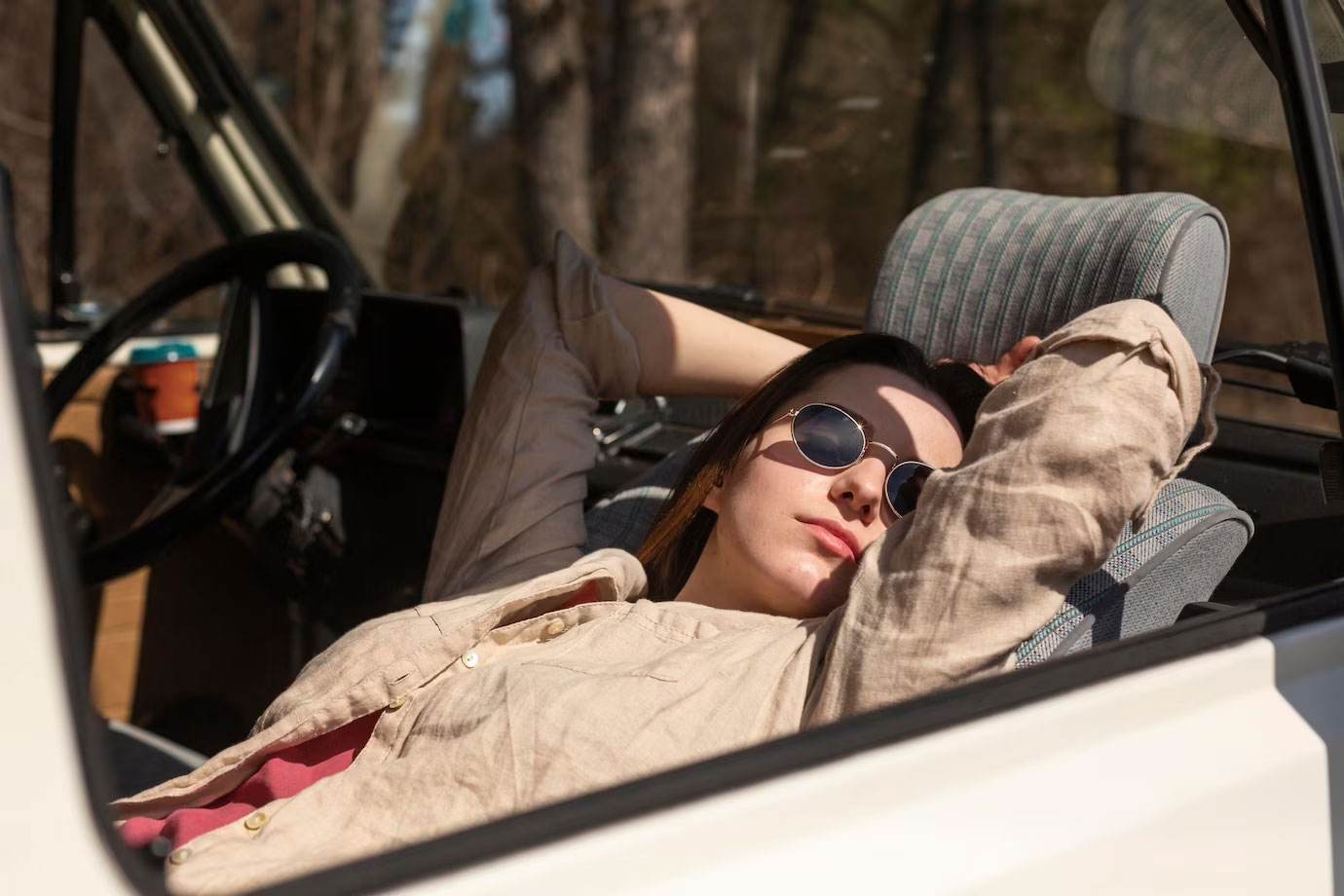 In a world that's always on the move, where adventure lurks around every bend and the allure of the open road beckons, there's an emerging trend among intrepid travelers: the art of car camping. Picture this: a moonlit night, the gentle rustling of leaves, and the comforting embrace of your car as your makeshift sanctuary. But the question remains, what's the best car to sleep in? Let's embark on a voyage to uncover the ultimate vehicle for your nocturnal escapades.
The Quest for the Ideal Car to Sleep In
Selecting the perfect car for sleeping under the stars is akin to choosing a companion for a romantic night out. It's a decision that can transform your adventure into a dreamy sojourn or leave you tossing and turning in discomfort. To unravel this mystery, let's explore the factors to consider when searching for the best car to sleep in.
1. Van Life: The Nomad's Dream
For many wandering souls, vans embody the spirit of nomadic living. Offering generous space, adaptability, and an undeniable allure, vans like the iconic Volkswagen Bus or modern marvels like the Mercedes-Benz Sprinter serve as the canvas for crafting your rolling haven. Whether you're converting an aging van into a cozy camper or opting for a turnkey solution, the world of van life promises unrivaled comfort on your journey.
2. SUVs: Surprising Sanctuaries
While SUVs may not be the first choice for sleeping quarters, several models might just surprise you. Larger SUVs such as the Chevrolet Suburban or the Ford Expedition, when their rear seats are ingeniously folded down, reveal unexpectedly spacious sleeping areas. Ideal for spontaneous getaways or for those who crave the familiarity of a car while dabbling in car camping, these versatile vehicles offer newfound comforts.
3. Station Wagons: Sleek and Functional
The station wagon, often underestimated in the world of car camping, is a hidden gem. Models like the Subaru Outback or the Volvo V60 boast rear seats that fold flat, magically transforming your vehicle into a cozy sleeping space. These elegant cars blend seamlessly into urban exploration but unfold into a snug hideaway when night falls.
4. Camper Vans: The Ultimate Car-Camping Experience
For those ready to fully commit to the car-camping lifestyle, camper vans present the ultimate solution. These road-ready homes come pre-equipped with all the amenities you need for a comfortable night's sleep. From comfortable beds to compact kitchenettes and even petite bathrooms, camper vans like the Volkswagen California and the Winnebago Travato elevate car camping to an art form.
5. Truck Beds: Rugged and Adventurous
If your heart beats for the great outdoors and a dash of adventure, sleeping in a truck bed might be the answer. Equipped with accessories such as a truck bed tent or a sturdy sleeping platform, your truck can seamlessly transform into a cozy sleeping quarters beneath the star-studded sky. It's a rugged and exhilarating way to commune with nature while luxuriating in the comforts of your trusty vehicle.
6. Crossovers and Hatchbacks: Compact Comfort
For urban explorers and spontaneous adventurers, certain crossovers and hatchbacks might hold unexpected surprises. Models like the Honda Fit or the Subaru Crosstrek, with their rear seats effortlessly folded down, unveil a compact yet comfortable sleeping space. Ideal for short getaways or quick escapes from the hustle and bustle of city life, these vehicles prove that good things often come in small packages.
7. Car Camping Accessories: Elevating Your Experience
Regardless of the vehicle you choose, car camping accessories are the secret ingredients to transform your ride into a nocturnal haven. Consider investing in inflatable mattresses, snug sleeping bags, and blackout curtains to craft the perfect sleeping setup. These accessories can turn even the coziest car into a haven of repose.
Crafting Your Car-Camping Adventure
Once you've identified the ideal car for your adventure, it's time to embark on your journey and make the most of your car-camping experience. Here are some essential tips to ensure that your adventure is memorable and comfortable:
1. Chart Your Course
Before you set out, plan your route meticulously and scout potential sleeping spots. National parks, campgrounds, and secluded roadside enclaves can provide ideal settings for spending the night.
2. Pack Prudently
Pack with finesse, striking the balance between preparedness and minimalism. Include essentials like camping gear, cooking equipment, and an adequate supply of food and water. Over-packing can clutter your sleeping space and compromise your comfort.
3. Safety First
Prioritize safety by sharing your travel plans with someone you trust, carrying a comprehensive first-aid kit, and possessing a reliable communication device, especially when venturing into remote areas.
4. Organizational Zen
Maintain order in your sleeping space by making judicious use of storage solutions such as storage bins or hanging organizers. Maximizing the limited space within your vehicle ensures a clutter-free sleeping haven.
5. Ventilation and Comfort
Establish proper ventilation to ward off condensation within your vehicle. Crack open windows or employ built-in vents to ensure a steady airflow. Additionally, invest in comfortable bedding to ensure a restful night's slumber.
6. Respect Nature
Leave no trace behind, and exercise profound respect for the environment. Dispose of waste properly, adhere to camping regulations, and exit your campsite just as pristine as you found it.
Last update was on: 1 November 2023 02:40
The Best Car to Sleep In: Your Personal Choice
Ultimately, the best car to sleep in is a deeply personal decision. It hinges on your individual inclinations, the nature of your adventures, and your budget. Whether you succumb to the timeless allure of van life, the unexpected comfort of an SUV, or the sleek functionality of a station wagon, remember that your car-camping journey is bound to be a captivating odyssey of self-discovery and exploration.
So, where will your moonlit dreams and starry aspirations lead you? As you navigate the winding roads and unlock the secrets of the best car to sleep in, keep in mind that the true enchantment of car camping lies in the freedom to embrace the unknown, forge connections with the natural world, and craft indelible memories beneath the vast canopy of the night sky.
Image by Freepik