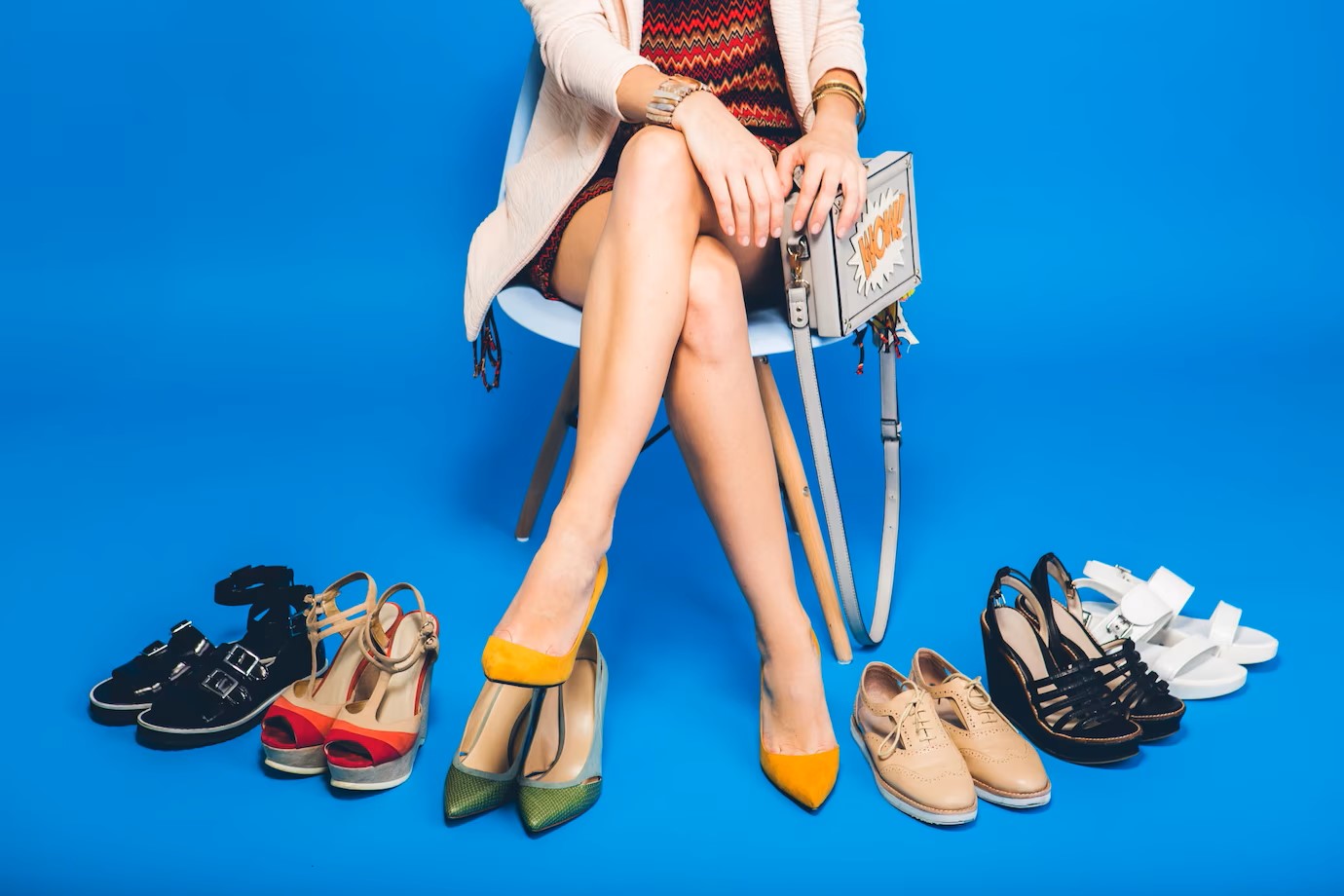 Choosing the perfect pair of shoes can be an exhilarating experience, as the right shoes not only complete an outfit but also provide comfort and support for your daily activities. With the plethora of styles, materials, and brands available, navigating the world of women's shoes can be both exciting and overwhelming. In this comprehensive buying guide, we'll walk you through essential considerations to help you make informed choices when purchasing women's shoes.
Know Your Foot Type:
Before you start shopping, it's crucial to understand your foot type. Are your feet narrow, wide, or average in width? Do you have high or low arches? Knowing your foot type will help you choose shoes that offer the right fit and support.
Comfort is Key:
Comfort should be a top priority when buying shoes. Consider factors like cushioning, arch support, and the material of the insole. Ensure there's ample room for your toes to wiggle, and avoid shoes that pinch or rub uncomfortably.
Determine Your Purpose:
Are you buying shoes for daily wear, exercise, formal events, or outdoor activities? Different occasions require different types of shoes. Identify the primary purpose to narrow down your options.
Choose the Right Size:
Always opt for the correct size. Sizes can vary between brands and even between different styles from the same brand. Measure your feet regularly, and consult the brand's size chart to find the perfect fit.
Consider the Material:
The material of the shoe affects its durability, breathability, and overall comfort. Common materials include leather, canvas, suede, and synthetic materials. Select a material that suits your needs and the intended use of the shoes.
Arch Support and Pronation:
If you have high or low arches, or if you tend to overpronate or supinate (roll your feet inward or outward), look for shoes that offer appropriate arch support and stability.
Heel Height:
Determine the heel height that suits your comfort and style preferences. High heels can be elegant but may not be suitable for extended periods of standing or walking. Flats and low heels provide better comfort for daily wear.
Consider the Toe Box:
The shape of the toe box matters for comfort. Round or square toe boxes offer more room for your toes, while pointed styles may be less accommodating.
Try Before You Buy:
Whenever possible, try on shoes before purchasing them. Walk around, check for any discomfort, and make sure they fit well. If shopping online, read reviews and consider the return policy.
Brands and Quality:
Quality shoes may come at a higher price, but they often last longer and provide better comfort and support. Research reputable brands known for their durability and craftsmanship.
Maintenance and Care:
Keep in mind that different shoe materials require different care routines. Leather may need conditioning, while sneakers can be machine-washed. Consider your willingness to maintain your shoes when making a purchase.
Budget Wisely:
Set a budget before you start shopping and stick to it. While investing in quality shoes is advisable, there are affordable options that offer both style and comfort.
Nike: Known for athletic and sports shoes, Nike offers a wide range of sneakers and running shoes for active women.
Adidas: Another athletic footwear giant, Adidas combines performance and style in its sneakers and sports shoes.
Clarks: Renowned for its comfort and classic designs, Clarks offers a variety of footwear, including comfortable boots and casual shoes.
Steve Madden: This brand is synonymous with trendy and fashionable shoes, from heels to boots and sandals.
Skechers: Skechers is known for its comfortable and supportive footwear, including walking shoes, sneakers, and slip-ons.
Dr. Martens: Famous for its iconic boots, Dr. Martens offers durable and stylish footwear for women.
Birkenstock: Known for their supportive and comfortable sandals, Birkenstock is a go-to brand for casual summer footwear.
Timberland: If you're looking for rugged and durable boots, Timberland offers a wide selection of options for both fashion and outdoor activities.
Vans: Vans specializes in casual and skateboarding-inspired sneakers, making them a popular choice for a laid-back style.
New Balance: Renowned for its athletic shoes and sneakers, New Balance provides comfortable options for various physical activities.
UGG: UGG is synonymous with cozy and warm boots, perfect for winter and colder climates.
Converse: Iconic for its canvas sneakers, Converse offers timeless and versatile footwear choices.
Gucci: For those seeking luxury and high fashion, Gucci's collection of shoes includes elegant and stylish options.
Jimmy Choo: Known for its high-end footwear, Jimmy Choo offers glamorous heels and luxury shoes for special occasions.
Michael Kors: Michael Kors combines fashion and comfort with a range of stylish shoes, including pumps, flats, and sandals.

Conclusion
Purchasing women's shoes can be an enjoyable experience when approached with the right knowledge and considerations. Remember that comfort, fit, and the intended purpose of the shoes should always take precedence. By understanding your foot type, knowing the purpose of your purchase, and considering factors like material, arch support, and heel height, you can make informed decisions that lead to stylish, comfortable, and durable shoes that complement your personal style and enhance your overall well-being. So, step out with confidence and stride in style with the perfect pair of shoes for every occasion.
Image by marymarkevich on Freepik