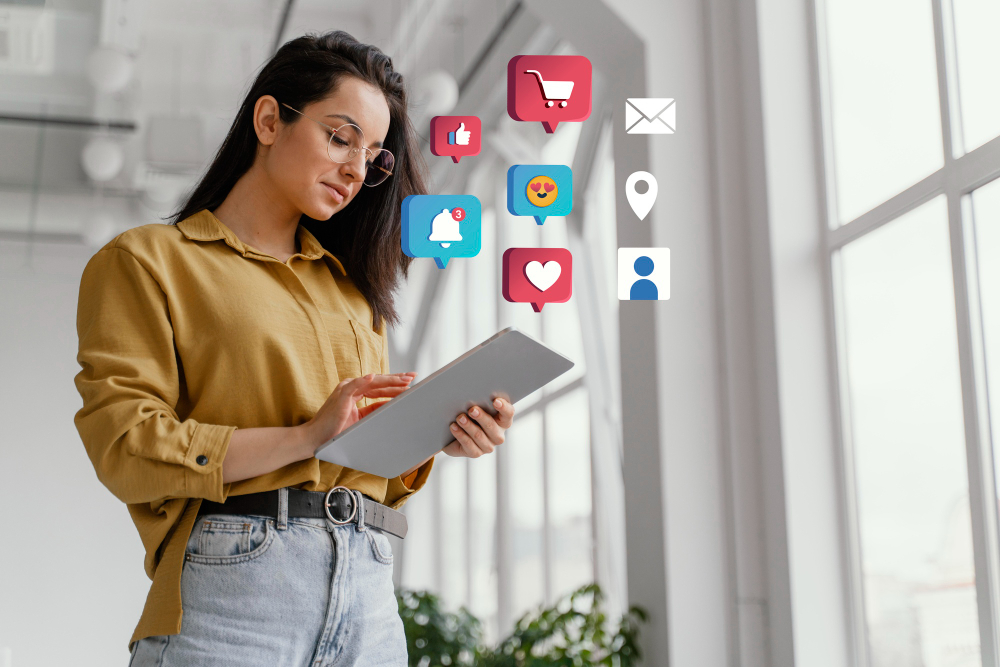 The marketing itself evolved from its old phrase to a highly used phrase digital marketing. From selling your products in the streets and complex to featuring them on the internet the era took a flip. Why don't we improvise the early marketing practices with the modern digital marketing tools and techniques? It works!.

Now, you all would be wondering what are the tools for digital marketing and how to excel and get along with evolution. Before getting into the huge task one should figure out the purpose of this trend switching.
Why do you need to switch to digital marketing?
Digital marketing is cost-effective and you can sell your products at ease. The potential buyers can be easily attracted through various strategies that a business adopts.
With the following digital marketing tools and techniques, the business owners can target the right audience which results in a high conversion rate.
So let's dive and learn what are the tools for digital marketing
1.Email marketing
Email marketing is considered a treasure hunt because you can find new customers and retain the old ones. These two beneficial tasks at a time can increase your conversion rate as well as strong communication with your target audience. The brand uses top tools to run the business effectively with huge time management. You can try these best digital marketing tools to manage your time either.
Constant contact provides varieties of email templates for your email marketing campaigns. This makes the going gets easier because you don't need to hire someone for writing emails. This tool is highly suggested as a got to tool for Email marketing.
Sendinblue has unique features. You can send emails to endless contact at no cost. This tool gives 300 emails/ day for free. Opt for this tool for bigger results.
2.Social media Marketing
In SMM, you can use various social media platforms like Facebook's Instagram, Twitter, Pinterest and Facebook to sell your products by directly speaking with your target audience by using these digital marketing tools. Lack of proper communication and inconsistency could lead to the downfall of the brand and its voice. Because 1000's brands are already hustling hard to convert the audience into customers by opting for these tremendous tools
Canva designing is one of the best marketing tools to get started. There are a huge number of categories in this tool to create templates, posters, invoices and everything your brand needs. The premium version of this tool allows you to get access to every feature with no restrictions. The paid version is worth the money invested.
publer is considered a virtual social media superhero and also a user friendly digital marketing tool. You can use this tool to schedule your Instagram posts, Tweets, and all major social platform's post.
3.Search engine optimization (SEO)
In this search engine optimization, the business can target its audience through the website by increasing its visibility. The better use of SEO can rank the website at the top of the search engine, therefore you attract more audience. This also increases the growth of the brand organically. 
Semrush is a leading digital marketing toolkit for SEO, content marketing, and competitive research. With a suite of powerful tools and features, Semrush empowers businesses and marketers to:
Boost Organic Traffic: Identify and target high-value keywords, optimize on-page SEO, and track your website's search performance to increase organic traffic.
Analyze Competitors: Gain valuable insights into your competitors' strategies, discover their top-performing content, and uncover opportunities to outperform them.
Content Marketing: Plan, create, and optimize content that resonates with your audience. Semrush provides content recommendations and tracks content performance.
Paid Advertising: Maximize the ROI of your paid advertising campaigns by identifying profitable keywords, analyzing ad copy, and tracking ad spend.
Social Media Management: Schedule and analyze your social media posts, track social media performance, and stay ahead of trends in your industry.
Local SEO: Enhance your local online presence with tools to manage your online reputation, track local rankings, and boost local SEO efforts.
Competitive Research: Uncover market trends, industry benchmarks, and valuable insights to inform your digital marketing strategy.
Semrush is trusted by over 7 million marketers worldwide and provides the data and insights needed to achieve online success. Whether you're an SEO professional, content marketer, or business owner, Semrush is an essential tool for optimizing your digital presence and outperforming the competition.
ubersuggest is an SEO keyword analyser tool for free. This digital marketing tool generates high ranking keywords that can increase your website traffic. You can also check your competitors' websites and get to know their keywords. It also gives a complete report of SEO analysis.This is the important digital marketing tool every business should possess.
Ahrefs is one of the top SEO tools which will evaluate your website and give a free SEO audit. Though it's a paid tool, great brand's choose this for its features. 
4.Content Marketing
Content marketing is the method of making strategies to generate various valuable content to which the audience can resonate. The main goal of content marketing is to hone the strategies and to create content that creates brand awareness and voice for the products. To reach those ultimate goals these tools will be very helpful.
Evernote is majorly used in brand meetings to not down the minutes and other important pointers. This is a virtual notepad that also helps you to organize your tasks and you can also connect your Google Calendar to this tool.
Tweriod tells you the best time to tweet your thoughts on Twitter. It chooses a time that works well with huge engagement and reaches.
5.Video Marketing
Visual advertisements can attract customers more than the word format, so visualization is the key. This is a newly upgraded medium to promote your products in digital marketing. The visual should deliver the stories to which the audience can resonate. These digital marketing tools are highly suggested.
Agro pulse lets you know all the social platform metrics in one dashboard. The key features of these tools are hashtag discovery, scheduling content in the bulk, content calendar and comment management.
Tubebuddy is a planning tool and it suggests growth plans. You can add your YouTube account to this tool to increase the video marketing in your expertise
What are the digital marketing analytics tools?
The digital marketing analytics tools show the growth of the brands in metrics. Even though valuing our accomplishments with metrics is not advisable in normal life, it is highly rated in digital marketing. The following digital marketing tools are preferred by every marketer. This tool shows the website traffic statistics and viewer insights. With these insights and statistics, the brands can plan their strategies and improvise the existing ones.
Google Analytics is known for its complete free version.
SEMrush is majorly used for keywords research and competitive research.
buzzSumo discovers various content ideas with the times and suggests relevant ideas in our expertise.
These are also the top digital marketing analytics tools that show your organic growth.
The technology is expected to pitch a lot more in the coming years. So using these best digital marketing tools and techniques improvisie your business and make your brand stand out.
Image by Freepik