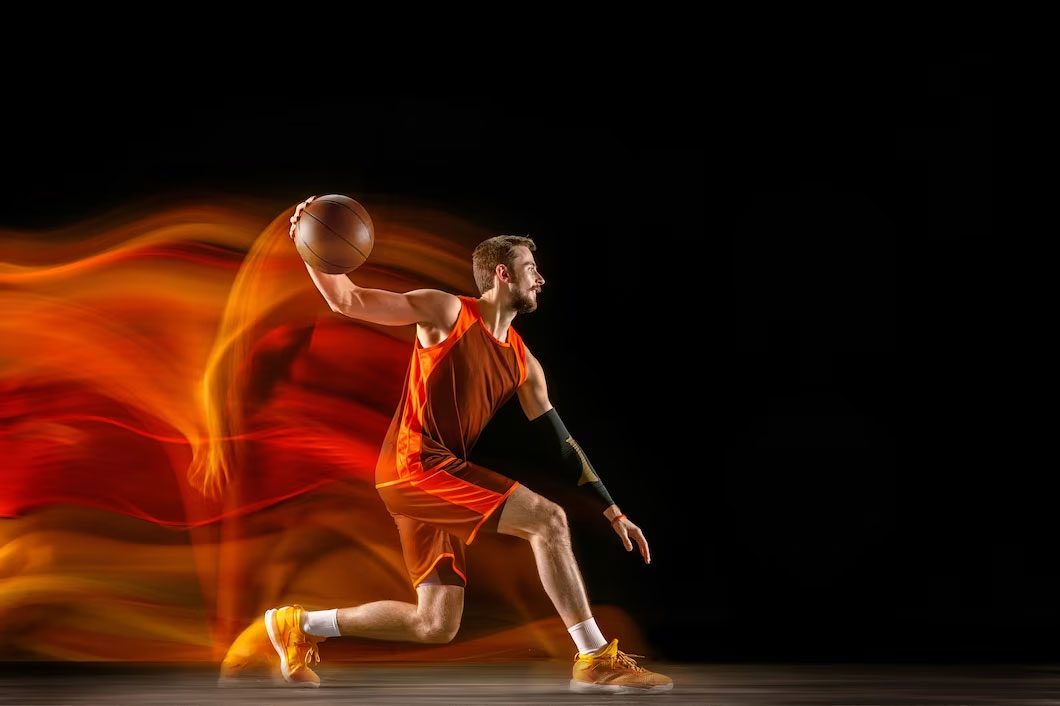 In online gaming, some titles rise above the rest, capturing the hearts and attention of players worldwide. One such game is "Basketball Legends Unblocked." It's a virtual slam dunk that has become a sensation, especially among those seeking sports-related entertainment. In this article, we'll dive into the "Basketball Legends Unblocked" world, exploring its gameplay, popularity, and why it's the go-to choice for basketball enthusiasts and casual gamers. Click here to go the game webpage – https://basketballlegends.io/
Last update was on: 24 November 2023 08:58
The Basics of Basketball Legends Unblocked
"Basketball Legends Unblocked" is an online basketball game that combines the thrill of basketball with the excitement of gaming. It offers two gameplay modes: 1-player and 2-player. In the 1-player mode, you can test your skills against the computer, while the 2-player mode allows you to challenge a friend or face off against online opponents.
Playing the Game
To truly enjoy "Basketball Legends Unblocked," you must understand the game's controls and mechanics. User/Player 1 uses the arrow keys to move & navigate, [Z] to shoot and perform actions, and [X] to pump fake or change the player. Player 2, on the other hand, relies on the WASD keys for movement, [K] for shooting and actions, and [L] for pump fakes or changing the player.
The objective is straightforward: outscore your opponent within the given time limit. You can perform various basketball moves, including dribbling, shooting, and passing. Each character has unique abilities and skills, adding depth to the gameplay. Some excel at three-pointers, while others dominate in dunks and rebounds.
Characters and Legends
What sets "Basketball Legends Unblocked" apart is its roster of characters. Online users can choose from popular & famous basketball players, both past and present. Whether you want to channel your inner Michael Jordan or see if LeBron James can lead you to victory, the game offers a diverse selection.
Characters have different strengths and weaknesses, making your choice crucial. Some characters are known for shooting accuracy, while others are defensive powerhouses. Exploring each character's unique abilities adds strategy to the gameplay.
Game Modes and Challenges
The game features multiple modes and challenges to keep players engaged. Whether you prefer quick one-on-one matchups or want to tackle a tournament, "Basketball Legends Unblocked" has you covered. You can also compete in various championships and showcase your skills against increasingly skilled opponents.
Why It's Popular
The popularity of "Basketball Legends Unblocked" can be attributed to several factors. Firstly, it offers a thrilling basketball experience as an online game, making it accessible to fans worldwide. Secondly, the game's unblocked status means that players can enjoy it even in locations with internet restrictions, such as schools or workplaces.
Moreover, the ability to play as a legendary basketball figures resonates with fans. Whether you're a casual gamer or a die-hard basketball enthusiast, the chance to step into the virtual shoes of your favorite players is undeniably enticing.
Strategies for Success
Mastering "Basketball Legends Unblocked" requires skill and strategy. Timing is crucial when shooting; a well-executed pump fake can destroy your opponent's defense. Understanding your chosen character's strengths and weaknesses is key to victory. Additionally, playing defense effectively by blocking shots and stealing the ball can turn the tide of a match.
Image by master1305 on Freepik