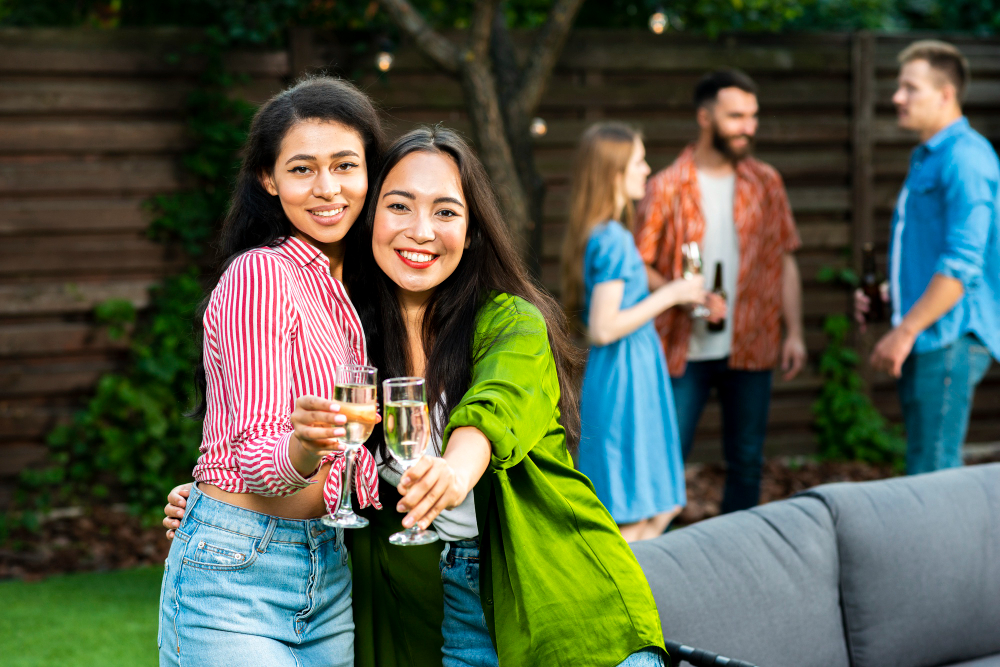 When the sun is high, and the air is filled with the fragrance of blossoms, it's time for a garden party. But what to wear? The art of selecting the ideal garden party attire is a delicate balance of style, comfort, and seasonal charm. In this article, we'll explore the enchanting world of garden parties and the attire that transforms you into a garden's graceful guest.
1. The Essence of Garden Parties
Garden parties exude an air of sophistication combined with the natural beauty of the outdoors. They are a celebration of life and a tribute to the vibrant blooms that surround you. Garden party attire should mirror this blend of elegance and nature.
2. Embrace Floral Prints
When it comes to garden parties, floral prints are your best friends. A dress adorned with delicate blooms or a botanical-inspired shirt exudes the spirit of the garden. It's a nod to the environment you're in and a testament to your fashion sensibility.
Last update was on: 24 November 2023 08:53
3. Light and Breezy Fabrics
Garden parties often take place during warm weather, so comfort is paramount. Opt for breathable fabrics like cotton, linen, or chiffon. A flowing maxi dress or a linen suit will keep you cool and stylish throughout the event.
4. Pastel and Earthy Tones
The color palette for garden party attire leans towards pastels and earthy tones. Soft pinks, gentle blues, and muted greens complement the natural backdrop of the garden. These hues evoke a sense of tranquility and grace.
5. Accessorize Thoughtfully
Accessories can elevate your garden party look. A wide-brimmed hat not only adds flair but also provides shade. Delicate jewelry and a clutch bag can complete your ensemble without overpowering it.
In conclusion, dressing for a garden party is an art that celebrates the beauty of nature and the elegance of the occasion. Your garden party attire should reflect the vibrant blooms, the warmth of the sun, and the joy of gathering in nature's embrace.
So, the next time you receive an invitation to a garden soiree, embrace the opportunity to showcase your style and grace. With the right attire, you'll become a living embodiment of the garden's beauty, adding your own charm to the blossoming landscape.
Image by Freepik