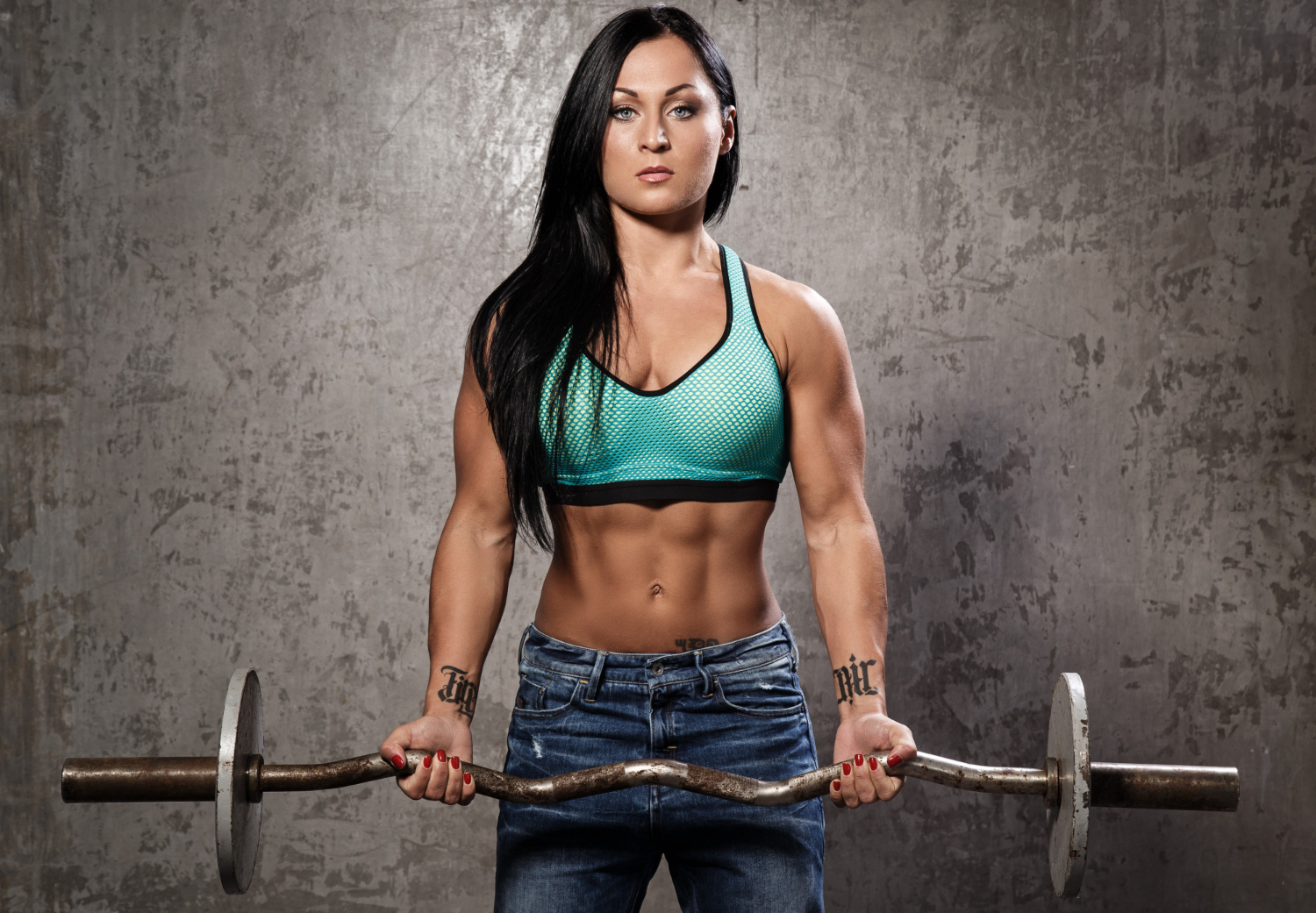 The concept of a six-pack, often associated with a chiseled and muscular midsection, has long been a symbol of fitness and strength. Traditionally, it was primarily linked to men's physiques, but in recent years, women have been challenging stereotypes and embracing their versions of the six-pack. This article delves into the topic of women and six-packs, exploring the myths, realities, and the empowering journey towards a strong and healthy core.

Myth vs. Reality: Breaking Down Stereotypes
The myth surrounding women 6 pack is rooted in the idea that a lean, defined abdomen is the ultimate marker of fitness. However, the reality is that women's bodies naturally carry more body fat than men's, and genetics play a significant role in how abdominal muscles are defined. The presence or absence of visible abs doesn't necessarily reflect one's overall health or fitness level.

A Strong Core: Beyond Aesthetic Goals
Instead of solely focusing on aesthetics, women are increasingly recognizing the importance of a strong core for overall health and functionality. A well-developed core provides stability, improves posture, supports the spine, and enhances athletic performance. Engaging in core-strengthening exercises contributes to better overall well-being, regardless of whether a six-pack becomes visible.

The Fitness Journey: Personalized Paths to Strength
Women's journeys to achieving a strong core vary widely, reflecting their unique goals and lifestyles. Some women may focus on traditional abdominal exercises. In contrast, others prioritize full-body workouts, such as yoga or Pilates, which engage the core as part of a holistic approach to fitness. The key is to find a fitness routine that aligns with individual preferences and promotes overall well-being.

Nutrition and Balance: The Foundation of Health
It is essential to recognize that nutrition plays a critical role in the quest for a strong core. Rather than pursuing extreme diets or calorie restriction, women are embracing balanced and sustainable eating habits. Adequate nutrition provides the energy required for workouts and supports muscle growth and recovery.

Body Positivity: Embracing Diverse Definitions of Beauty
The shift towards body positivity has helped women break free from narrow beauty standards and celebrate diverse body shapes. It encourages self-love and acceptance, emphasizing that the visibility of a six-pack or any specific physical attribute does not determine beauty and worth. Women are learning to appreciate and honor their bodies for their unique strengths and capabilities.

Empowerment Through Fitness: Beyond the Six-Pack
The empowerment that comes from pursuing fitness goals extends far beyond achieving a visible six-pack. Women are finding strength in their ability to set and achieve fitness milestones, whether lifting weights, mastering a challenging yoga pose, or improving cardiovascular endurance. The sense of accomplishment and empowerment gained from these achievements transcends physical appearance.
Last update was on: 3 November 2023 21:05

Conclusion
The concept of women 6 pack is evolving, challenging traditional stereotypes and emphasizing the importance of strength, health, and self-acceptance. Women are embracing diverse fitness journeys, focusing on the benefits of a strong core for overall well-being, and promoting body positivity. While a six-pack may be a goal for some, the actual achievement lies in the empowerment and confidence gained through fitness and self-care. In this new era, women are redefining the meaning of strength and beauty, emphasizing that it comes in all shapes and sizes.
Image by Racool_studio on Freepik