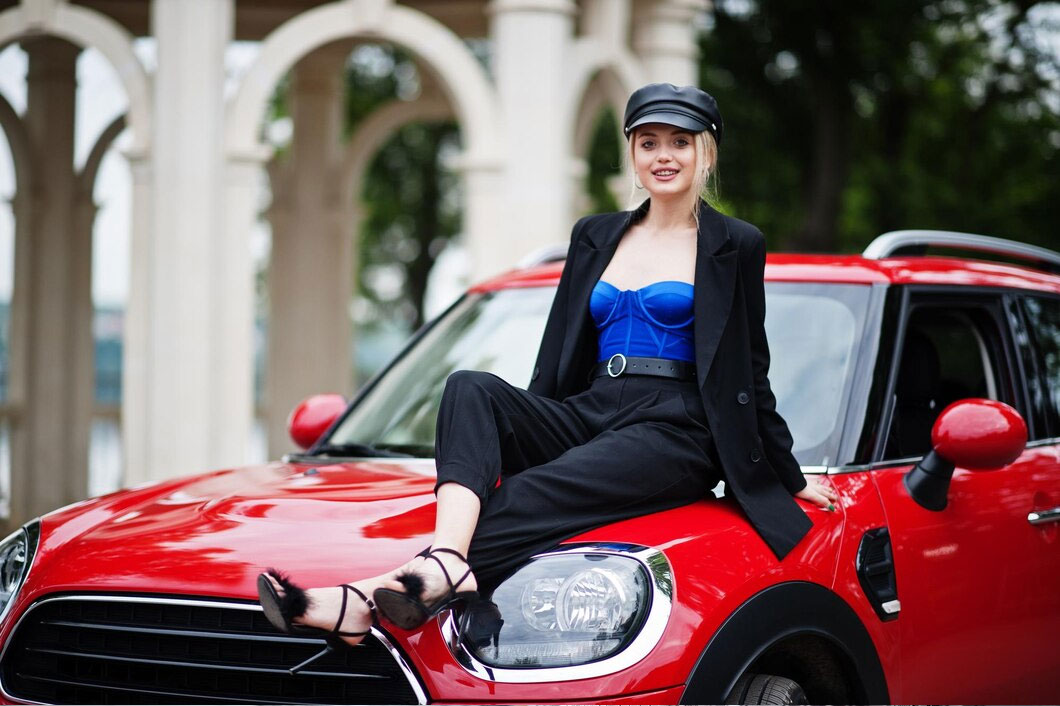 When it comes to the world of sports cars, there's a pervasive myth that these high-performance machines are primarily designed with men in mind. However, the automotive industry has been evolving, and sports cars are no longer just a man's playground. Women are breaking stereotypes and shattering barriers in every field, including the automotive world. In this article, we will explore the exciting world of sports cars and showcase some of the best sports cars designed for women who appreciate power, style, and exhilaration on the road.
Sports Cars for Women: Breaking Stereotypes
Historically, the sports car market has been dominated by designs that catered to a male demographic. But as women continue to rise in the automotive industry as engineers, designers, and enthusiasts, the industry has recognized the need for sports cars that appeal to a broader audience. These cars combine performance, style, and comfort, making them attractive options for anyone who values the thrill of driving.
1. Porsche 718 Boxster
The Porsche 718 Boxster is a fantastic choice for women who crave the thrill of open-top driving combined with Porsche's legendary performance. With its mid-engine layout, the 718 Boxster delivers superb handling and balance, making it a joy to drive on winding roads or racetracks. The sleek design and high-quality interior ensure that you'll be driving in style and comfort.
2. Audi TT
The Audi TT is a sporty coupe that exudes modern elegance and performance. Its iconic design turns heads wherever you go, and its turbocharged engine offers plenty of power for spirited drives. The interior is a masterpiece of contemporary design, featuring Audi's cutting-edge technology and luxurious materials. The Audi TT is an ideal choice for women who appreciate both style and substance.
3. Ford Mustang
The Ford Mustang has been an American icon for decades, and it offers a wide range of options to suit various tastes. Whether you prefer the classic V8-powered Mustang GT for its raw power or the more fuel-efficient EcoBoost model, the Mustang is all about customization. With its muscular styling and powerful engines, it's a sports car that commands attention on the road.
4. Mazda MX-5 Miata
The Mazda MX-5 Miata is a sports car that emphasizes the joy of driving. It's known for its exceptional handling and agility, making it a favorite among enthusiasts. The MX-5 Miata's compact size and lightweight design ensure that it's responsive and nimble, making it perfect for winding roads and tight corners. Its timeless design and affordability make it an attractive option for those who appreciate a pure driving experience.
5. Chevrolet Corvette
The Chevrolet Corvette is an American sports car legend, and the latest generation is a true performance powerhouse. With its mid-engine layout, the Corvette offers incredible balance and handling. It's available in various trims, including the high-performance Z06 and the supercar-level ZR1. The Corvette's striking design and impressive performance capabilities make it a bold choice for those who demand top-tier performance.
6. Jaguar F-Type
The Jaguar F-Type is a British sports car that combines luxury with exhilarating performance. It offers a range of powerful engines, from V6 options to thunderous V8s, delivering a thrilling driving experience. The F-Type's head-turning design and premium interior materials create an atmosphere of sophistication. It's a sports car that effortlessly blends style and power.
Choosing the Right Sports Car
Selecting the perfect sports car is a personal decision that depends on individual preferences and priorities. When considering a sports car, women should look for a combination of factors that align with their driving style and needs. Here are some essential factors to consider:
1. Performance
Performance is a key aspect of any sports car. Consider the engine's power, acceleration, and handling capabilities. Think about whether you prefer a car with a more aggressive or balanced performance profile.
2. Comfort
While sports cars are known for their performance, comfort is still crucial, especially for daily driving. Evaluate the interior space, seating comfort, and features that enhance your driving experience.
3. Style
Exterior design matters, as it's what catches your eye every time you approach your car. Choose a sports car that reflects your personal style and makes you feel proud to own it.
4. Practicality
Consider your practical needs, such as cargo space and fuel efficiency. Some sports cars offer surprisingly good cargo capacity, making them suitable for various purposes.
5. Technology
Modern sports cars come equipped with advanced technology, from infotainment systems to driver assistance features. Evaluate the tech offerings to ensure they align with your preferences.
Last update was on: 24 November 2023 08:57
6. Price
Set a budget that suits your financial situation, including the cost of ownership, insurance, and maintenance. Sports cars vary widely in price, so there's likely an option that fits your budget.
7. Test Drive
Always schedule a test drive to get a feel for how a sports car handles and whether it meets your expectations. It's an essential step in the decision-making process.
The world of sports cars is no longer exclusively reserved for men. Women are increasingly drawn to these mesmerizing machines, and rightfully so. In this article, we've explored the exciting realm of sports cars for women, celebrating that these high-performance vehicles are now a source of empowerment and exhilaration for female enthusiasts.
Breaking Stereotypes
One of the most remarkable aspects of the rise of sports cars among women is how it breaks down gender stereotypes. Traditionally, sports cars were seen as a symbol of masculinity and power. However, today's women are shattering these perceptions, proving that they can appreciate and dominate the world of sports cars.
Empowerment Behind the Wheel
Driving a sports car isn't just about speed and style and empowerment. Women who slide behind the wheel of these machines experience a sense of control and liberation like no other. The adrenaline rush of pushing the accelerator, the precise handling, and the sheer thrill of the ride all contribute to this feeling of empowerment.
Community and Camaraderie
The world of sports cars brings together like-minded individuals who share a passion for speed and performance. Women who enter this world often find a supportive community of fellow enthusiasts who encourage and inspire one another. Car clubs, events, and online forums provide opportunities for women to connect and bond over their shared love for sports cars.
A Fashion Statement
Sports cars are not just vehicles; they are also fashion statements. Women who choose sports cars as their mode of transportation make a statement about their individuality, confidence, and style. These cars become an extension of their personality, reflecting their bold and adventurous spirit.
The Joy of Driving
Ultimately, the appeal of sports cars for women boils down to the sheer joy of driving. The sensation of the engine's roar, the tight grip on the steering wheel, and the feeling of the road beneath the tires all contribute to an unparalleled driving experience. Sports cars offer a sense of escapism, allowing women to leave the everyday behind and embrace the thrill of the open road.
The Future of Sports Cars
As more women enter the world of sports cars, the industry is taking notice. Car manufacturers are increasingly designing and marketing sports cars with women in mind, from ergonomic features to customizable aesthetics. The future of sports cars is becoming more inclusive and diverse, reflecting the evolving landscape of automotive enthusiasts.
Conclusion: Women in the Driver's Seat
In conclusion, sports cars are no longer a domain exclusively reserved for men. Women are claiming their place in the driver's seat, embracing the power, style, and exhilaration that sports cars offer. As women continue to break down barriers and redefine the automotive world, the roar of sports car engines will become a symphony of empowerment and liberation for all to hear. So, to all the women who dare to dream and drive fast, may your journeys be filled with speed, style, and the sweet scent of burning rubber. The road is yours to conquer.
Image by ASphotofamily on Freepik