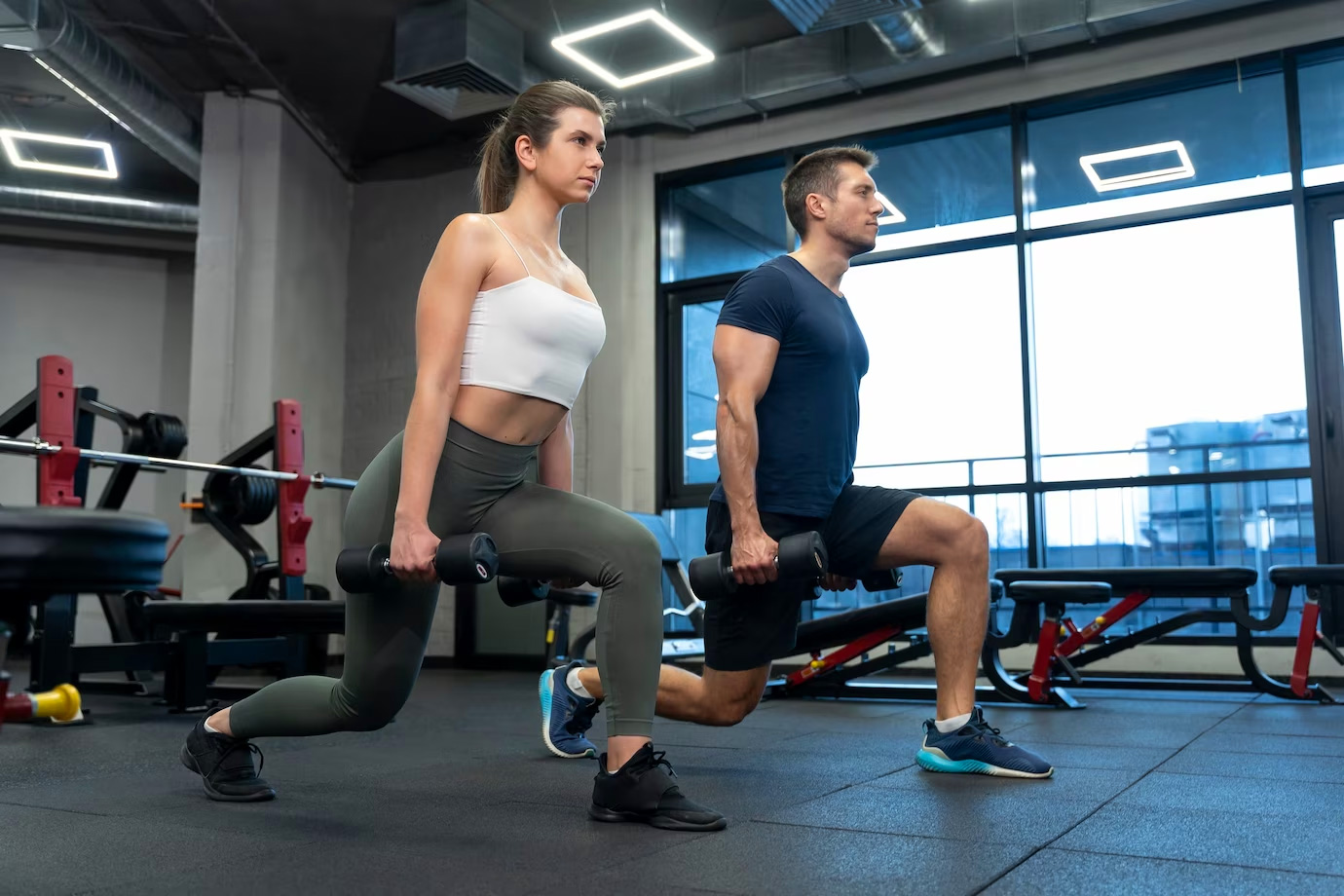 The gym, a haven of iron and determination, is where the journey to physical excellence takes flight. Within its walls, the art of gym workouts is a symphony of sweat, focus, and ambition, where bodies are sculpted and limits are pushed. In this article, we'll explore the world of gym workouts, where each repetition is a brushstroke on the canvas of personal transformation.
1. The Gym as Your Canvas
Think of the gym as your personal canvas, and gym workouts as the palette of exercises waiting to be explored. Every set and repetition is a stroke of self-expression, creating a masterpiece of strength and resilience.
2. The Power of Routine
Consistency is the cornerstone of successful gym workouts. Establishing a regular routine is like tuning your instrument before a performance. It sets the stage for progress and ensures that each workout builds upon the last.
3. Variations: The Artist's Tools
In the world of gym workouts, exercise variations are the artist's tools. From squats and deadlifts to bench presses and pull-ups, each exercise targets different muscle groups and provides a unique challenge. Mixing and matching these tools allows you to create a balanced and effective workout routine.
4. Progression: The Evolution of Fitness
Progression is the heart of gym workouts. It's the process of gradually increasing the intensity, weight, or duration of your exercises to challenge your body and promote growth. Like an artist refining their technique, each workout should push you to improve.


Last update was on: 13 October 2023 21:11
5. Mind-Muscle Connection: The Artist's Focus
The mind-muscle connection is the artist's focus in gym workouts. It involves being fully present in each repetition, feeling the contraction and extension of your muscles, and maintaining proper form. This connection enhances the effectiveness of your workouts and reduces the risk of injury.
6. Recovery: The Blank Canvas
Rest and recovery are the blank canvas between workouts. Just as an artist steps away from their painting to gain perspective, your body needs time to repair and rebuild. Adequate sleep, nutrition, and active recovery play a vital role in your fitness journey.
In conclusion, gym workouts are a form of artistry, where determination and dedication paint a portrait of strength and well-being. Each session is an opportunity to sculpt the masterpiece of your body and unleash your potential.
So, the next time you step into the gym, remember that you are both the artist and the masterpiece. With each rep, you are crafting a stronger, healthier, and more resilient version of yourself. Embrace the art of gym workouts, and let the transformation begin.
Image by Freepik