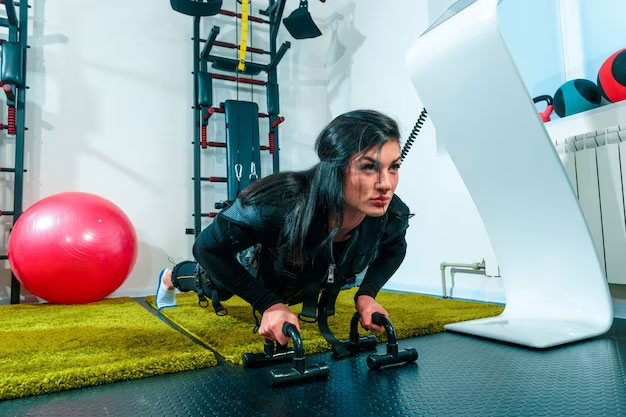 When you step into the gym, you're not just lifting weights or running on a treadmill; you're engaging in a symphony of movements guided by the principles of gym kinetics. Gym kinetics, a branch of biomechanics, delves into the science of how your body moves during exercise, and understanding it can help you optimize your workouts, prevent injuries, and reach your fitness goals more effectively.
Muscle Contraction and Kinematics: At the core of gym kinetics lies the study of muscle contraction and kinematics. When you lift a weight or perform a squat, your muscles contract and generate force to move your body. Understanding how muscles contract, their range of motion, and the forces they produce can help you target specific muscle groups and design effective workout routines.
Joint Mechanics and Range of Motion: Gym kinetics also explores joint mechanics and range of motion. Different exercises require various joint movements, from flexion and extension to rotation. For example, a bicep curl primarily involves elbow flexion, while a shoulder press engages shoulder abduction and flexion. Knowing the mechanics of these movements ensures proper form and reduces the risk of injury.
Last update was on: 20 October 2023 21:14
Biomechanical Analysis: Biomechanical analysis plays a crucial role in gym kinetics. Researchers use tools like motion capture systems to study how athletes and gym-goers move during exercises. This analysis helps identify optimal movement patterns and provides insights into enhancing performance and reducing strain on the body.
Equipment Design and Ergonomics: Gym kinetic also influences the design of exercise equipment. Whether it's the angle of a leg press machine or the shape of a dumbbell handle, ergonomics and biomechanical principles are considered to create equipment that maximizes muscle engagement and minimizes the risk of injury.
Exercise Variations and Progressions: By understanding gym kinetic, you can better appreciate the importance of exercise variations and progressions. For instance, varying the angle of a bench press or adding instability with a Swiss ball can target different muscle fibers and stimulate muscle growth effectively.
Injury Prevention and Rehabilitation: Gym kinetic is valuable for injury prevention and rehabilitation. Knowledge of proper form, muscle engagement, and joint mechanics can help individuals recover from injuries and safely return to their fitness routines.
In conclusion, gym kinetic is the science that underpins every movement you make in the gym. By delving into this field, you can optimize your workouts, reduce the risk of injuries, and achieve your fitness goals with greater efficiency. So, the next time you're at the gym, remember that every curl, squat, or jump is a dance choreographed by the principles of gym kinetic, guiding you toward a healthier and fitter you.