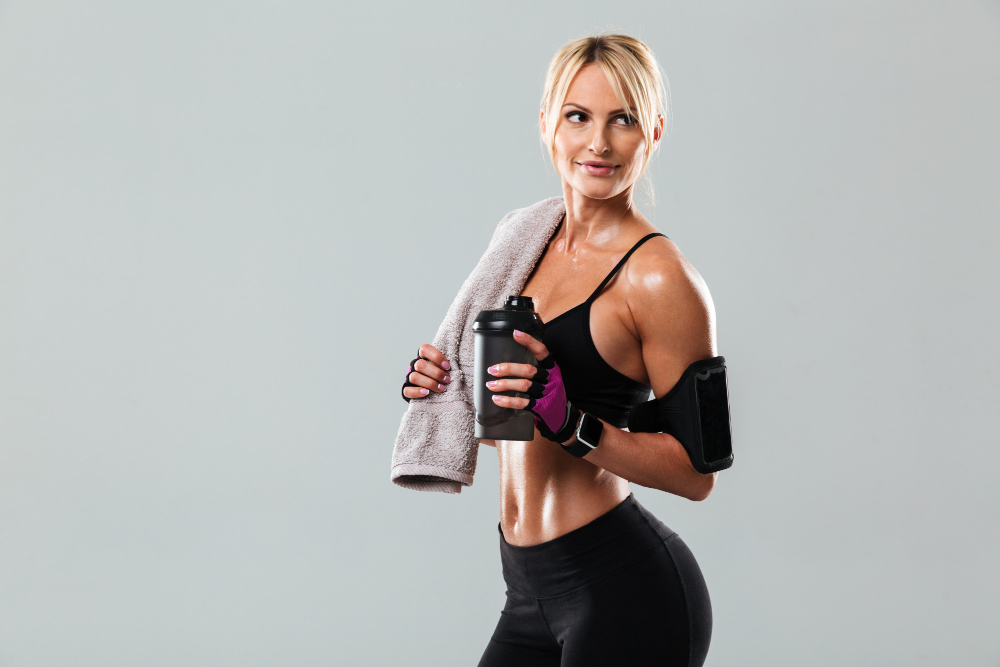 The journey to achieving a toned and sculpted midsection is a testament to dedication and hard work. For many women, sporting six-pack abs represents not only physical fitness but also self-confidence and empowerment. Choosing the right clothing to showcase your six-pack abs can enhance your confidence and allow you to flaunt the results of your efforts. In this article, we'll explore fashion choices and styling tips that empower women to confidently display their well-defined midsections.
Crop Tops and Sports Bras:
Crop tops and sports bras are the ultimate choices for showcasing your six-pack abs. They offer a contemporary and sporty look while allowing you to flaunt your hard-earned abdominal muscles. You can pair them with high-waisted leggings or shorts for a chic and athletic ensemble.
High-Waisted Leggings and Shorts:
High-waisted bottoms provide excellent coverage and support for your midsection while emphasizing your waistline and abs. Look for leggings or shorts with tummy control features for added confidence.
Fitted Tank Tops and Muscle Tees:
Fitted tank tops and muscle tees are versatile options for displaying your six-pack abs during workouts or casual outings. These tops accentuate your upper body while providing comfort and breathability.
Wrap Tops and Bodysuits:
Wrap tops and bodysuits can create an elegant and flattering look. The cinched waistline draws attention to your midsection, making them ideal choices for a night out or a special occasion.
Cropped Jackets and Hoodies:
Layering a cropped jacket or hoodie over a sports bra or crop top adds a stylish touch to your ensemble while still showcasing your abs. This option is perfect for transitioning between outdoor and indoor activities.
Monochromatic Outfits:
Wearing a monochromatic outfit, such as matching leggings and crop tops, creates a streamlined look that highlights your midsection. Opt for bold colors or subtle neutrals depending on your personal style.
High-Neck Crop Tops:
High-neck crop tops provide additional coverage while still allowing you to showcase your abdominal muscles. They add a touch of elegance to your look and can be paired with skirts, jeans, or shorts.
Swimwear: When it comes to swimwear, consider two-piece bikinis or one-piece swimsuits with cutouts. These styles draw attention to your midsection and offer a flattering and confident beach or poolside look.
Last update was on: 24 November 2023 08:51
Styling Tips for Confidence
Posture: Confidence begins with good posture. Stand tall and proud to accentuate your abdominal definition.
Accessories: Add accessories like waist belts or statement jewelry to draw attention to your midsection and enhance your overall look.
Consistency: Maintain your fitness routine to ensure your abdominal muscles stay toned and well-defined.
Confidence is Key: Confidence is the most attractive accessory. Embrace your body, regardless of its shape or size, and let your self-assuredness shine through.
Tailored Fit: Invest in well-fitted clothing that enhances your physique. Tailored pieces can make a significant difference in how you look and feel.
Mindful Choices: Choose clothing that aligns with your personal style and comfort level. The most important thing is to feel good in what you wear.
Conclusion
Sporting six-pack abs is a testament to your dedication to physical fitness and well-being. When it comes to clothing choices, selecting pieces that showcase your hard-earned results can boost your confidence and empower you to feel your best. Whether you prefer crop tops, high-waisted bottoms, or monochromatic ensembles, the key is to choose clothing that makes you feel confident, comfortable, and proud of your achievements. Embrace your six-pack abs as a symbol of your strength, discipline, and self-confidence, and let your style reflect the empowered woman you are.
Image by drobotdean on Freepik